Saturday, February 21, 2009
Camera Critters - 02-21-09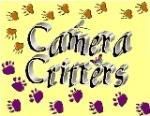 This meme is all about photos of animals/critters.
Canada geese flying downriver on the Willamette in Portland.
Visit more Camera Critter gitters.
.
About the photos
Unless otherwise noted, all photos on this blog were taken by me. If you want to use any of the images, please contact me first. Thanks!

Blog Archive

About Me
I've been retired since November, 2008. I've been spending lots of time taking photos, singing, and writing. Currently working on a historical fiction novel.. I highly recommend retirement!
View my complete profile