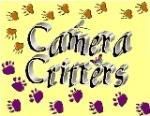 This meme is all about photos of animals/critters.
I spent a couple of hours in a neighborhood park Friday. The pond there is large and always filled with ducks, geese and assorted other critters.
Click on the photos to enlarge and enjoy.
A little advice from our neighborhood wise ones.

This double crested cormorant sat on this log for a very long time.

He/she was constantly watching the trees...
...and crowned himself King of the Log.
"If I ignore it, it will go away."
Male hooded merganser.


Just as I was leaving, this great blue heron flew over and landed in a fir tree.
Have you noticed herons have two distinct personas?
There's this iconic pose and then there's this: