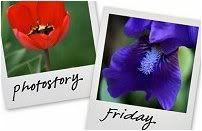 Hosted by Cecily and MamaGeek



Last weekend when we returned home after some errands, this was parked across the street:


It's been converted to a bioethanol system - not an unusual thing in Portland, but the package was certainly different from anything we've seen around here.
And surprise - it's an old MG! See the fuel tanks on the passenger side? (Obviously this isn't a family car.)
Every single person that went by on foot, in a car or on a bike stopped to look at it (and many asked if it was mine! ha ha). Definitely fun for a photo shoot!
Isn't that flying horse icon on the side some old gas station logo? I can't quite place it.
.